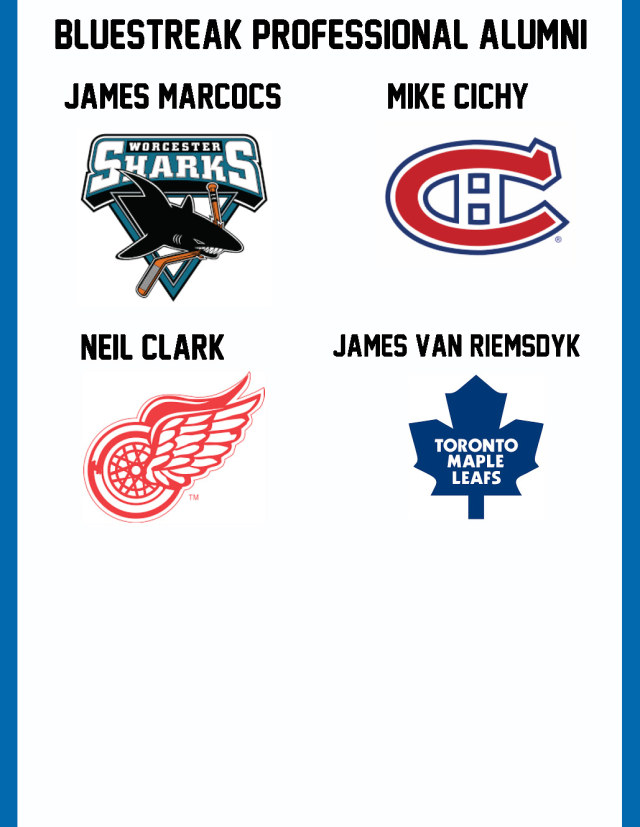 Testimonials
---



I've been an athlete my entire life and have worked with a number of coaches for various sports and reasons. I was a dual sport Division 1 athlete in field hockey and track (sprinter) and have trained for the Olympic winter sport of Skeleton for the past couple of years representing the Elite Development Team for the United States, as well as the US Army's World Class Athlete Program.




I have been coached in Connecticut, Colorado, Utah and New York at various facilities, and at the Olympic Training Centers in Lake Placid, NY and Colorado Springs, CO. I have to say that Jason is one of the most well rounded coaches and has a natural gift for seeing biomechanical errors that simply cannot be taught. Jay helped coach me to a National Championship title and significantly improved my combine scores in one off-season. I am currently in the Top 5 in the country. I appreciated Jay's coaching so much that I returned after over two years of training elsewhere for his assistance and expertise.
Jay addresses the athlete as a whole; he identifies weaknesses and helps them progress much more fluidly by addressing mobility, imbalances, and communicates this in a very understandable way to athletes of all ages. This by far makes him above the rest and even at an elite level, I have not found it to be commonplace. His method of coaching is clear, concise, and above all, consistent. Jay provides a fun and uplifting training environment, and genuinely cares about the well being and continued success of his athletes. He follows up on his athletes outside of the workplace, long after they have stopped training at Bluestreak.
Jason will not tout his abilities, but he can coach any and all ages and adjusts programming accordingly, and works with you to attain your goals. I truly believe he has a natural gift, an eye for making minor adjustments - you should be considered lucky if you can find someone else with these abilities! He coaches beginners and elite athletes alike in ANY sport and will help you elevate yourself no matter what level you are at currently. Jay is truly able to juggle the demands of any environment. I highly recommend him for any athlete or beginner looking to take it to the next level or make noticeable and measurable improvements in your game.
-Megan Henry
USA Skeleton Athlete
---
Hi Jay,
I just wanted to let you know that David's training at Bluestreak has been so important to him over the five years he has been working out and recently getting game ready after a devastating injury. He always enjoys his sessions and works hard and feels that it helps him to get great results. David was particularly eager to get back to Bluestreak after his recent surgery, knowing that the training experience there was the best way to get back to playing lacrosse again. When he first came back to train this fall, David had a lot of work to do in order to feel confident that he could play again. He said how happy he was to go to Bluestreak since the trainers were his friends. We are all so happy that David is doing great and confident that he is ready to play again. Thank you so much for all you do to make training fun and productive.
Kindest regards,
Betsy Pasini

---
I fully plan to train with you guys this summer in the 4th Quarter Elite Program. This season went great for me. I led my team in goals and I was 2nd on my team in total points. I had an absolute blast and honestly a huge reason for my success was because you guys (Brooks specifically) worked me harder than I've ever been worked last summer. I got exponentially stronger, faster and more agile and I really felt the effects of my hard work over the duration of my season.

-Patrick Santini
---
The highlight of Bravo's indoor season came on Feb. 27 when he won the high jump in the New England championship with a personal-best leap of 6-feet, 9-inches.
That height was five inches better than his winning mark of 6-feet-4 at the FCIAC championship and also broke the previous Staples' school record by four inches.
In the same meet, Bravo placed second in the long jump with a jump of 22 feet, 1 1/2 inches.
Bravo's success in Boston was especially remarkable because he was nursing a minor back injury.
"Over the summer, I did a lot of cross training at Blue Streak (in Stamford)," he said. "I've always felt I've had the endurance. I just wanted more power and my legs to be stronger, so that's what I focused on. All my training was focused on my leg strength."
-Anthony Bravo
---
Good morning BlueStreak!
I just wanted to thank you guys for all that you do. I have been part of the AR Fit group since April 2015 and I can't emphasize enough how much it has changed my life ever since the guys at Bluestreak Chelsea Piers took over.
There is nothing like having trainers who not only are certified and professionals but passionate about what they do and that is to help others better their life through fitness and health.
I am one to give thanks and appreciation specially when due.
Every time we step into the facility at Chelsea Piers there is nothing but love, hard work and harmony and to see these guys run this place with such professionalism and charisma makes any stressful day a good day.
There are times where I have no option but to bring my 4 year old daughter with me to work out and I just love that I can still get a good workout knowing she is in a safe place surrounded by professionals.
I have seen the kids in the other classes enjoy and push themselves to become better athletes and this season I will be bringing my two boys to start training with Ross, Dez, Adam and Alex before they start their own middle school football season. Again I can't thank you enough for what you guys are doing not only with these children but also for the adults who get to take advantage of these programs.
I am so looking forward to see more changes in me not just physically but generally speaking and for my kids to become part of this family.
I will be recommending these programs to everyone I know! Keep up the great work J
Olga I. Lopez
---
"I had skated on an [Athletic Republic] treadmill in Edmonton before I started working out with BlueStreak. But BlueStreak's whole program is so much more complete. I'm definitely a stronger skater and have more leg power as a result of my training at BlueStreak. The biggest improvement for me is the first two to three strides on the ice. It's like having an extra gear I can kick into."
-Jamie Lundmark, Calgary Flames
---
What the Acceleration program will do is make sure that a person has adequately laid the proper building blocks for becoming as fast and explosive and having as much endurance as possible. The programs help to make sure people are performing correctly in terms of physiological attributes, and so regardless of what sport you're in, it's good."
-Albert Salazar
---
"The Skating Treadmill is great for developing and maintaining a longer, more powerful and explosive skating stride for hockey players of all ages. We have installed the [Athletic Republic] Skating Treadmill in our training room at Mariucci Arena."
-Don Lucia Head COach, Univ. of Minnesota Hockey
---
"The [Athletic Republic] program gave me a great edge. It moved everything forward: my athleticism, competition, and football skills. It was the answer I was looking for. My goal was to play in the NFL and the Acceleration program helped me reach it."
-Shaun Alexander, Seattle Seahawks
---
"I have trained with Acceleration for several years now and it is a great way to work on your skating form while gaining strength and endurance."
-David Tanabe, Phoenix Coyotes
---
"The [Acceleration] Program can form a good athlete into a great athlete. It teaches you to use your abilities to the max. Someone who is already fast, can be a few steps faster."
-Heather Mitts, Professional Soccer Player
---
"I used the Acceleration program in High School and during my college career at the University of Minnesota. The skating treadmill kept me in skating shape during injuries and played a big part in getting me to the NHL."
-Ryan Potulny, Philadelphia Flyer
---
"I've used the [Athletic Republic] treadmill for a year. I like the concept of seeing yourself skate slow or at full speed and forcing yourself to correct mistakes. It is a great way to train."
-Ogonna Nnamani, Stanford Volleyball
---
"I would definitely recommend it! People are given natural abilities that you can use only so much; Athletic Republic really helps you develop those talents to a greater level. It's had
great results for me, and I really believe that it helps your physical and mental state. It's amazing what it does! It made me a better athlete!"
- Darin Erstad, Anaheim Angels
---
"I've used the [Athletic Republic] treadmill for a year. I like the concept of seeing yourself skate slow or at full speed and forcing yourself to correct mistakes. It is a great way to train."
-Filip Kuba, Minnesota Wild